Lightcurve for SN 2019np in NGC 3254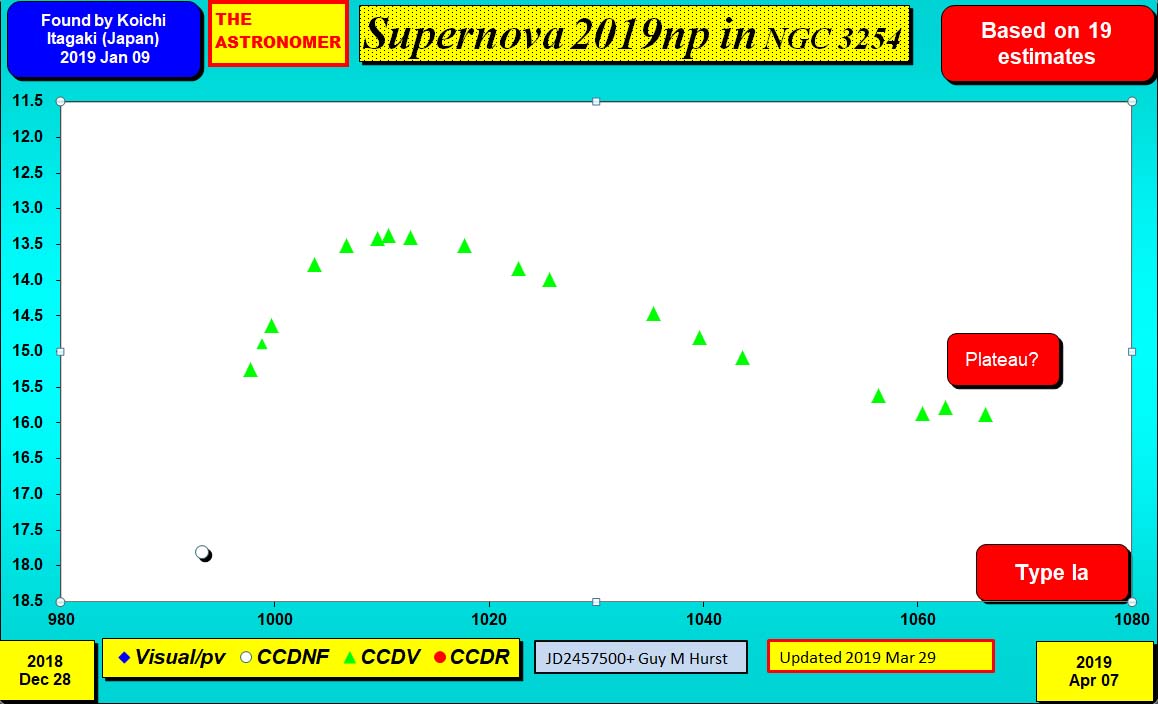 This supernova was discovered by Koichi Itagaki (Japan) on 2019 January 09. It is a Type Ia (z=0.00452) supernova in Leo Minor. The accompanying graph shows the lightcurve for this supernovae.
An image of SN 2019pn obtained by Guy Hurst on January 20 (05h24mUT, 60s exposure) with the OU COAST C14 telescope is shown below: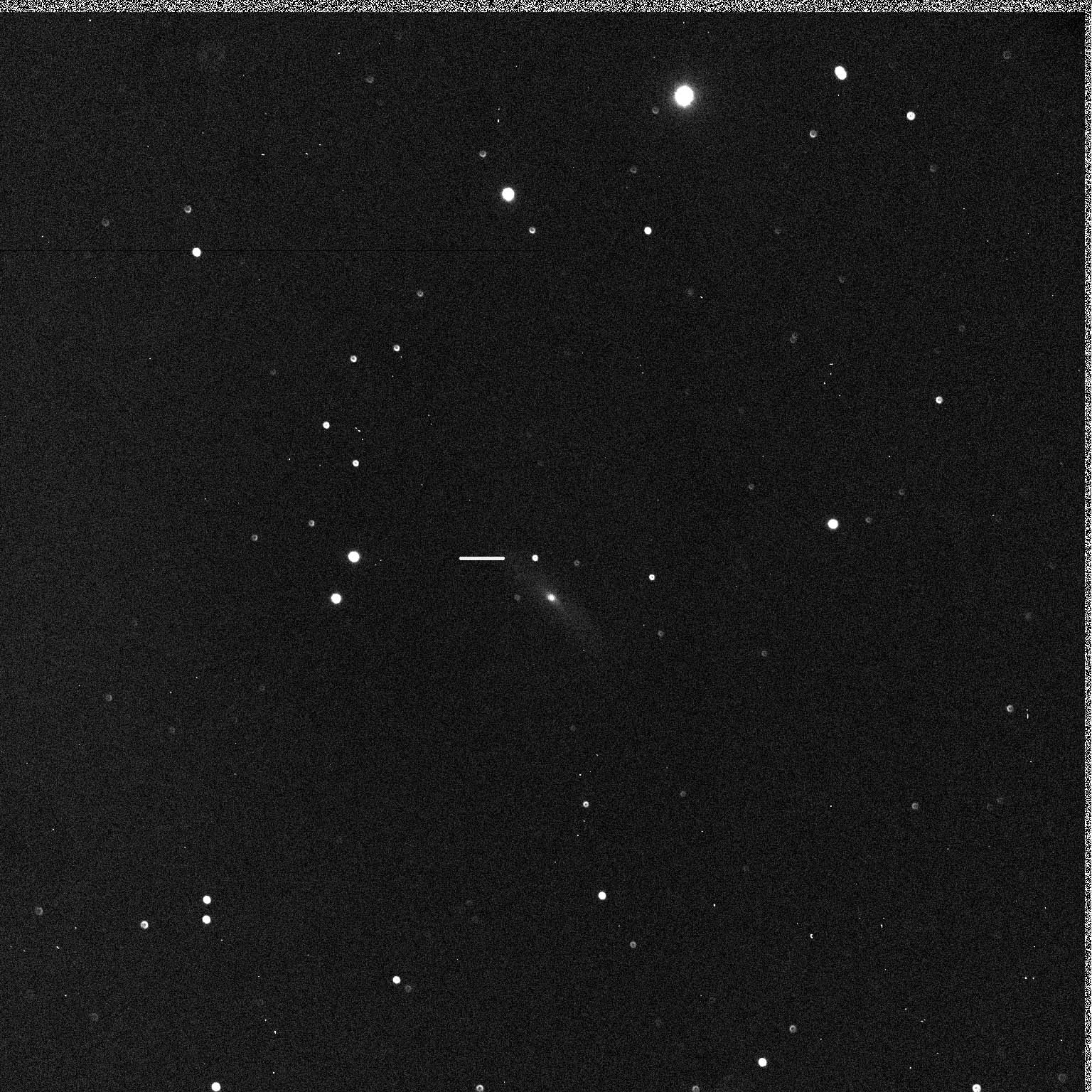 Images and lightcurves of other supernovae from the previous TA website are still available.